Activities

TIGNES GOLF - The course
TIGNES GOLF - The course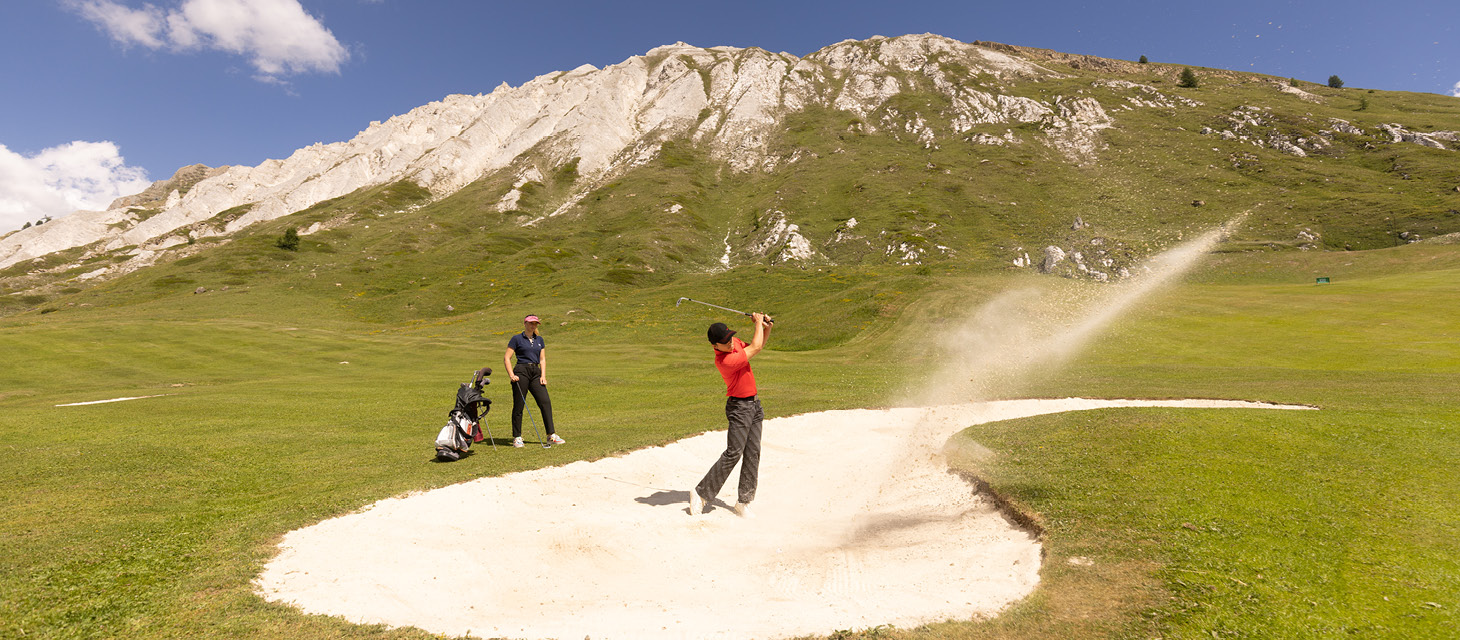 Messieurs
Slope

118

116

110

110

SSS
66.6
65.6
62.1
62.1
Dames
Slope

122

118

110

110

SSS
71.8
70.3
66.2
66.2
SOME IMPORTANT CLUB RULES
We ask players and those accompaying them to respect the golf course and rules, natural obstacles, surroundings and general area.

In case of bad weather, the golf course may be closed by the sounding of the fog horn. Only in this case, green fess will be refunded or reported.

Dogs are permitted, only if they reamin on a lead and away from the greens. Owners must ensure that the course remains tidy and that all mess is removed.

The Tignes golf club reserves the right to refuse any request to change the date or time of play, depending on availibility.
DRIVING RANGE
Perfect your swing at the base of the steep Tufs gullies, at one of the 15 tees, 4 of which are under cover at the driving range.
Improve your skills on the putting green area.
Gallery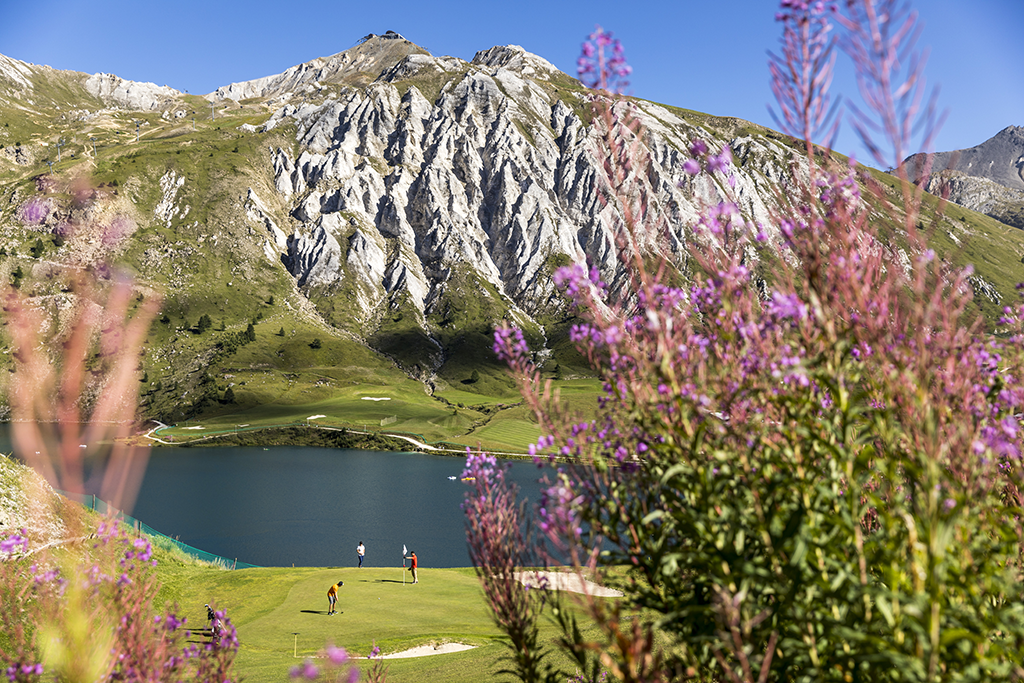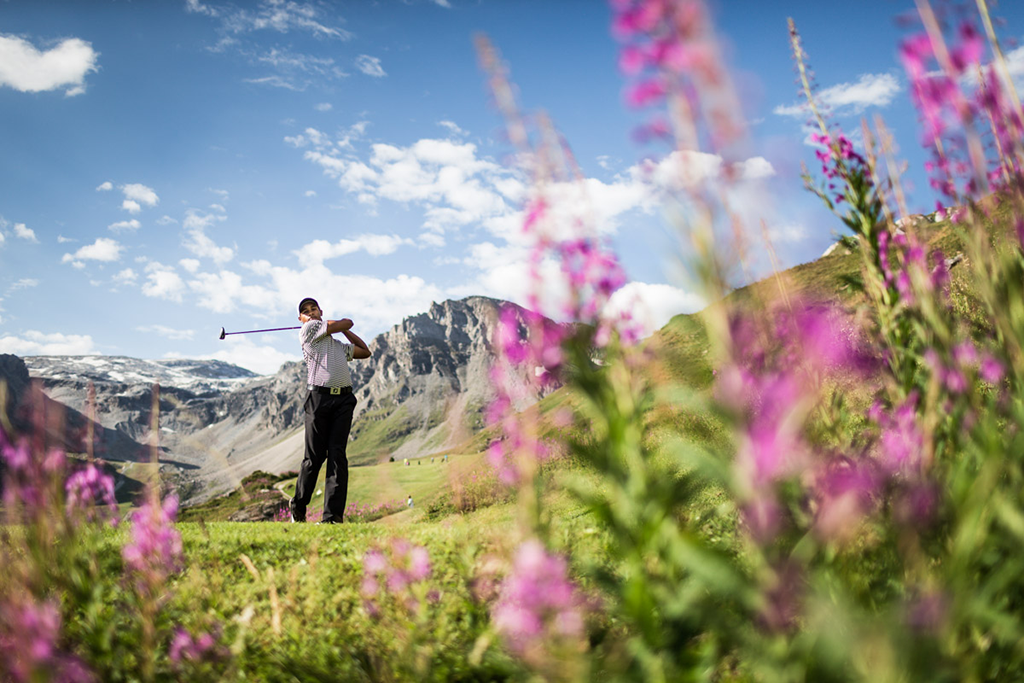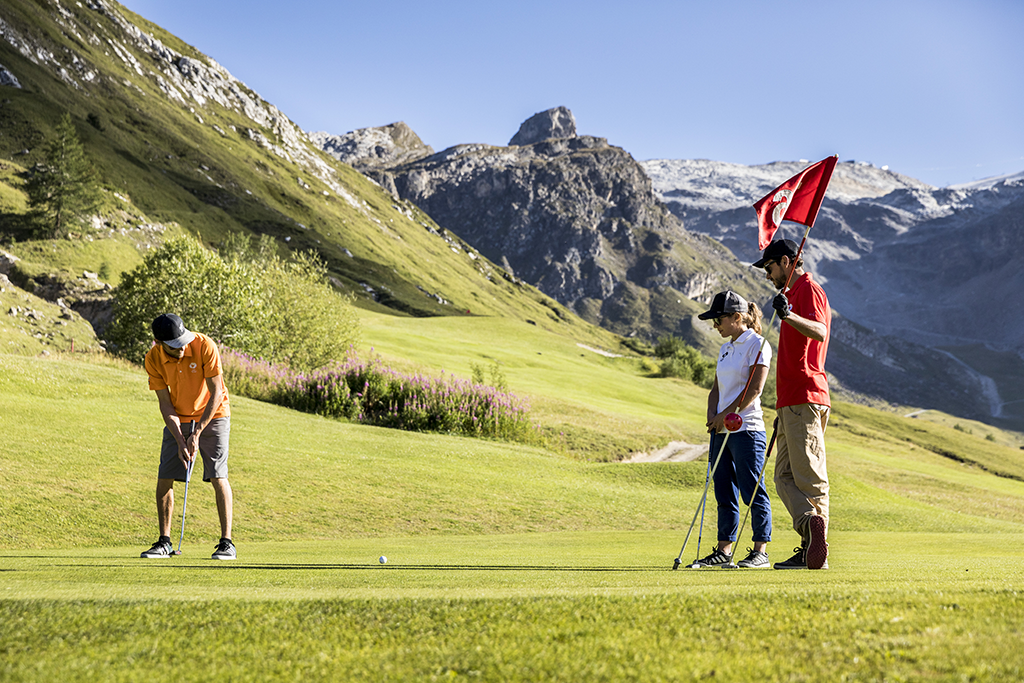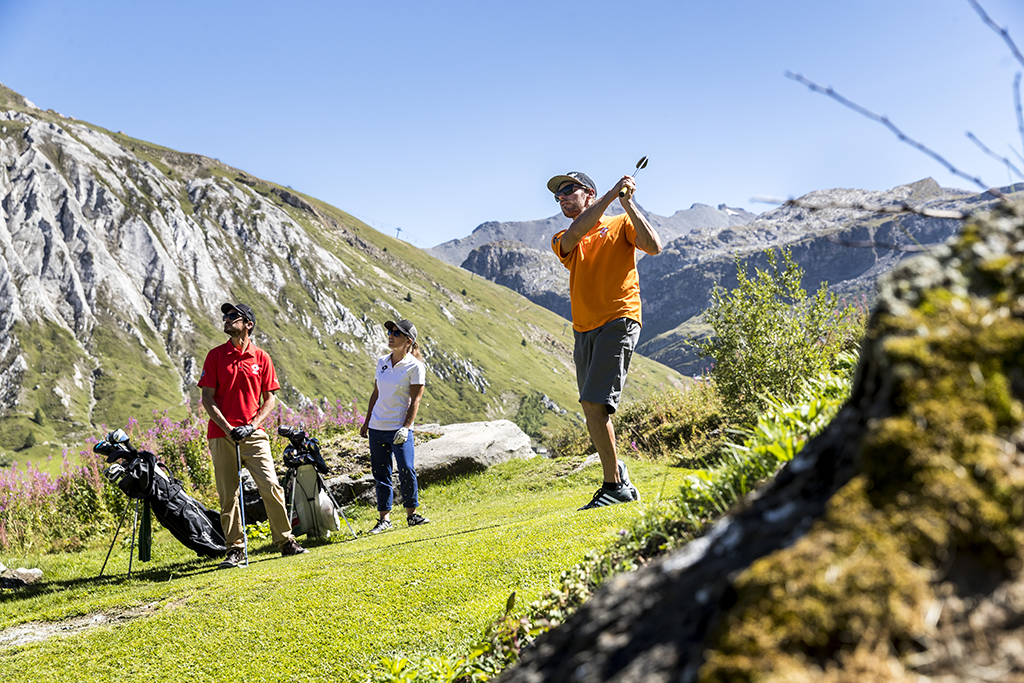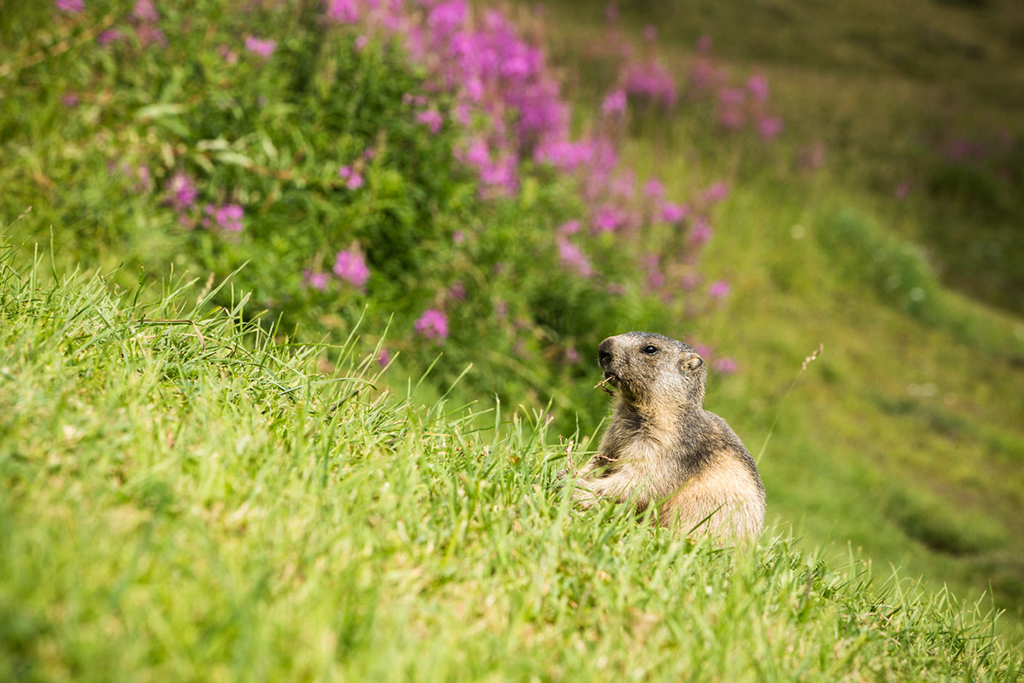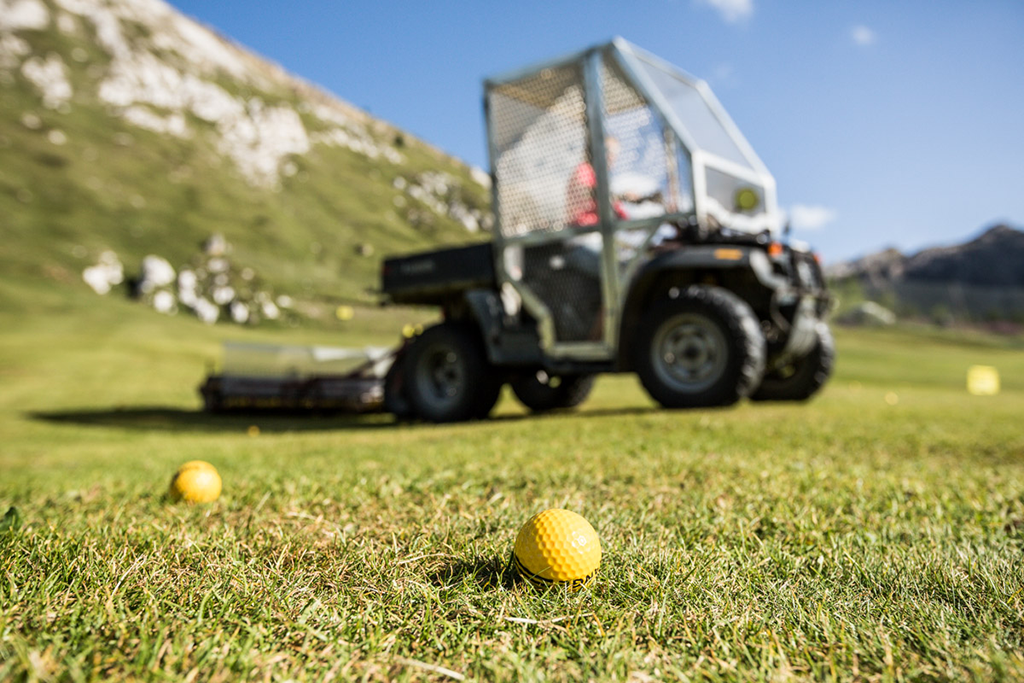 INFORMATION
Golf de TIGNES
Le Val Claret
73320 TIGNES
FRANCE
00 33 (0)4 79 06 37 42