Le Xplore Alpes Festival come back to Tignes !
On the 16th march during the Mountain Shaker festival!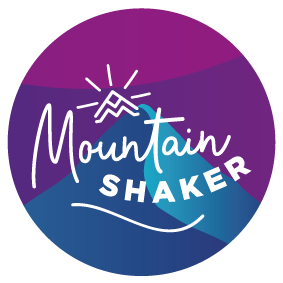 Pour fêter à sa manière l'événement Mountain Shaker, le Xplore Alpes Festival débarque à Tignes pour la diffusion de 6 films !
CONSCIENCE THE SERIES
- 16 minutes
Après le film » Conscience « , Gaëtan continue de rencontrer des athlètes qui pensent différemment. Redéfinir notre imaginaire, interroger notre avenir et changer les codes de nos pratiques. Dans le premier épisode de « Conscience la série », il a rencontré Mathieu Schaer, snowboarder professionnel et spécialiste du freestyle backcountry, pour discuter de sa notion de la performance en freeride.
ARLBERG EFFEKT
- 15 minutes
Un hiver avec Lorraine Huber, Nadine Wallner, Stefan Häusl, Dino Flatz, Sebastian Mall et Mikaela Holsten dans leur maison avec le point de vue des riders. Le sport a toujours été la cheville ouvrière de la culture et du développement de la ville. Qu'est-ce que cela signifie pour les habitants de l'Arlberg et qu'est-ce qui les motive ?
ÇA T'APPRENDRA
- 20 minutes
En janvier 2022 Solan, freerider professionnel, se casse les deux chevilles. Le désarroi laisse peu à peu la place à la résilience, puis à l'envie de rebondir et faire face à de nouveaux défis. Il part à la découverte de la pratique du Handiski et ouvre une fenêtre sur le sujet du handicap en montagne et plus précisément dans le milieu du sport.
GALE
- 20 minutes
Une aventure en splitboard dans les Alpes suisses, à travers les forêts d'Obergommer, les pentes de la région d'Aletsch et une équipe de cordistes sur la Urner Traverse. Levi Luggen et Gregor Betschon montrent les différentes facettes de la randonnée.
TÉLÉMARKABLE
- 20 minutes
Trois amis Télémarkeurs deviennent complètement accros au Télémark, ils n'arrivent plus à arrêter de télémarker même après la fin de la saison. Il leurs faudra engager une thérapie.
NUNATAK
- 26 minutes
Une équipe de skieurs part pour une expédition en autonomie complète à la frontière entre le Canada et l'Alaska, avec l'espoir de faire les premières descentes à ski de quelques sommets sans nom. Vivre au présent devient le seul sens de leur voyage.