events

Christmas celebrations
1
An enchanting atmosphere
for children small... and big!
It is always so fun and touching to observe children when December is getting closer... Hardworking while they write their letter to Father Christmas, guilty when they finish up their Advent calendar in just a few days (hours?)... and overexcited when you tell them they will spend their Christmas holiday surrounded by snowflakes this year!
On December 24th 2019, enjoy an enchanted "après-ski" that will get stars to sparkle in the eyes of all Christmas spirit lovers: torchlight descents, Father Christmas parade, distribution of chocolates, show and fireworks!
Don't miss the Christmas market in Tignes Val Claret Centre from December 21st 2019 to January 3rd 2020 (3pm-8pm).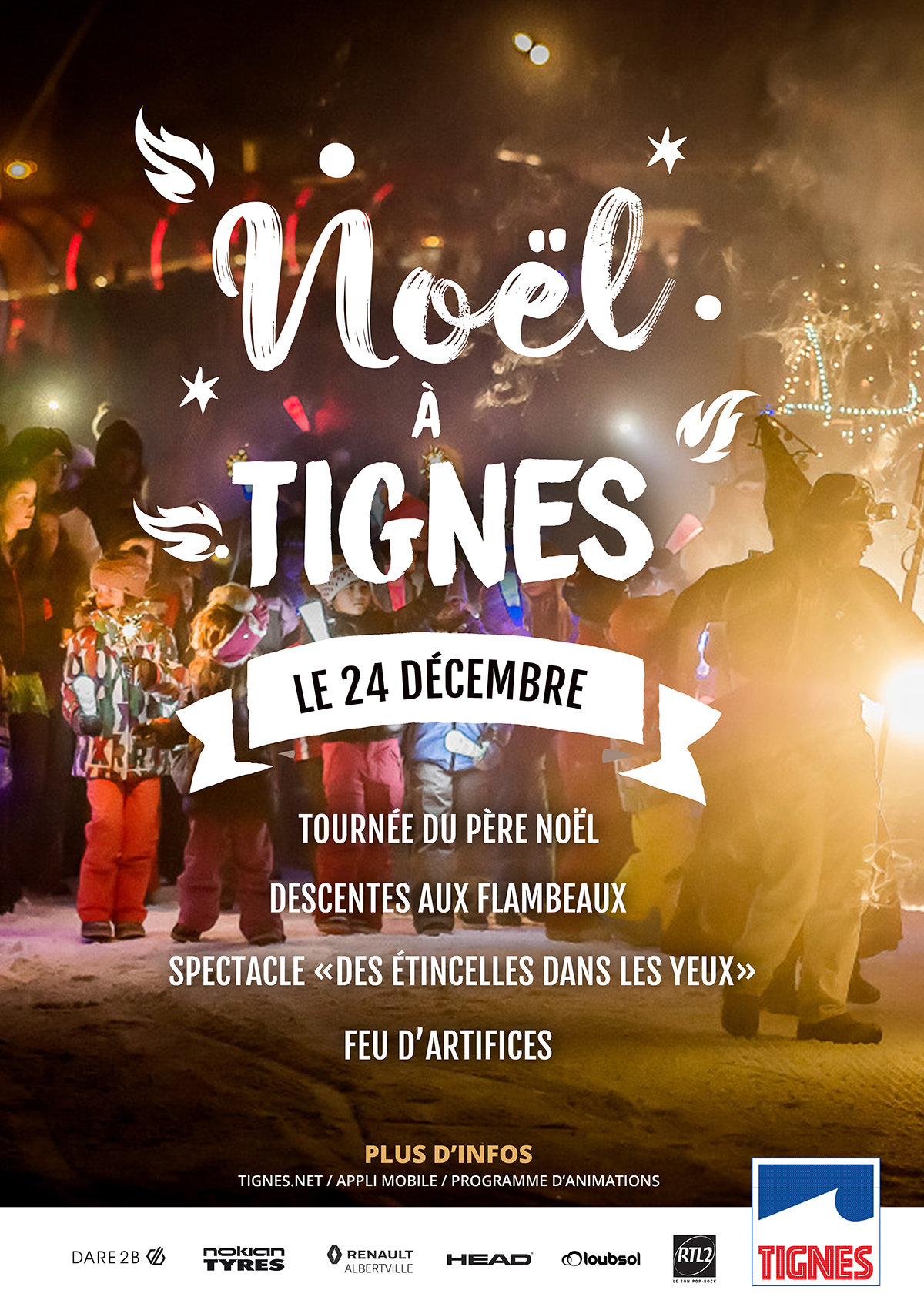 1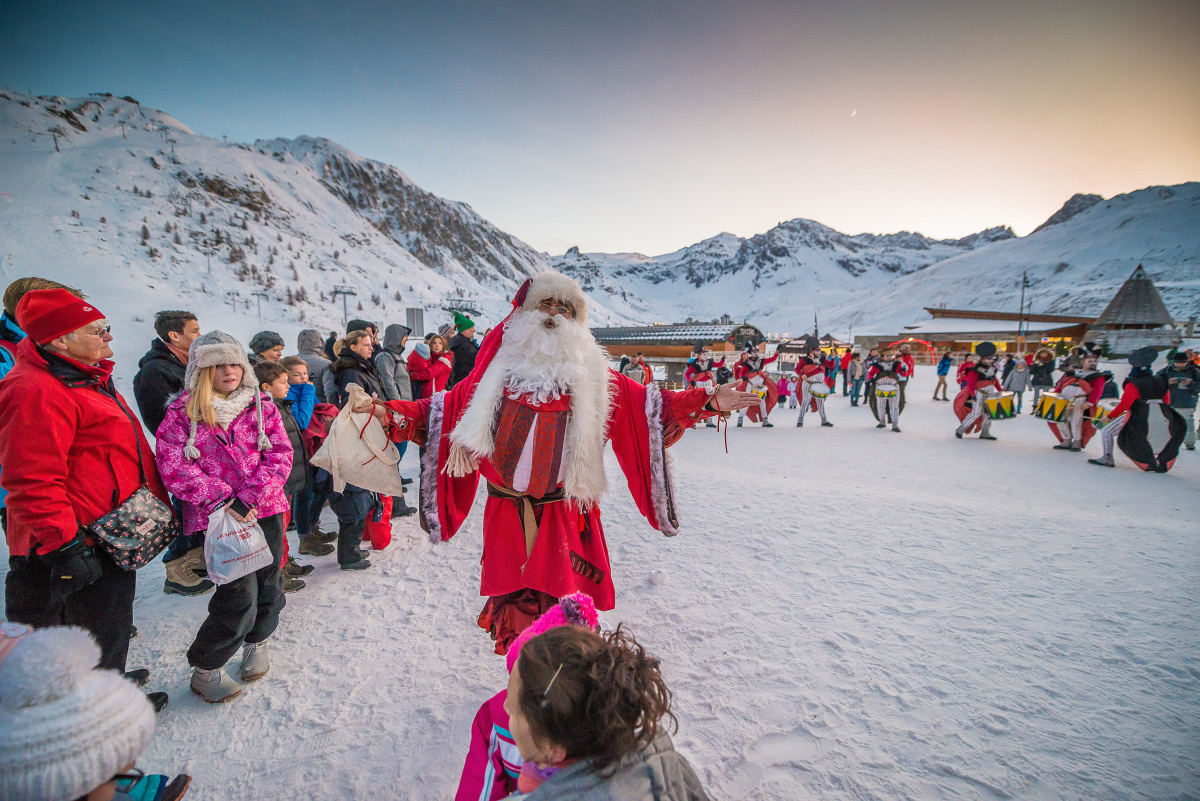 Santa claus tour
Santa Claus Tour in each Tignes village and distribution of chocolate sweets to experience a unique and friendly moment!
11:30 - 12:30: Tignes les Brévières
13:00 - 14:00: Tignes 1800
15:00 - 16:00: Tignes Val Claret (Rond-point des Pistes)
17:00: Tignes Val Claret (Centre)
16:30 - 17:30: Tignes le Lac
1
Torchlight descents
Torchlight descents of the Tignes ESF ski instructors!
1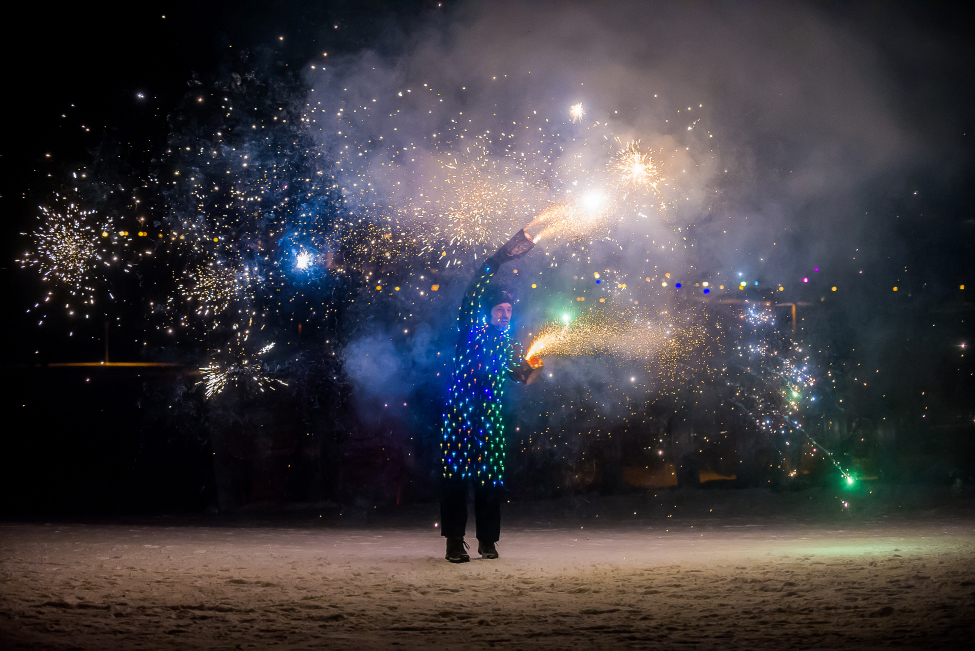 the santa claus parade
6.30 pm: Christmas Show « Sparks in the eyes » - Tignes le Lac - Under the swimming pool
7.00 pm: fireworks
Back to the images of the Christmas celebrations...