"BAROUDEURS DE L'ESPOIR"
From July 1st to 3rd, Tignes hosted a charity race of the "Baroudeurs de l'Espoir".
This association, created in November 2014, is doing its best to help civilians in war-torn countries. Their vision? "Let's be the change we want to see around the World". Its projects: humanitarian programmes regarding emergency assistance, food emergency and health emergency, as well as specific programmes to take care of the children who can't go to school (education and health).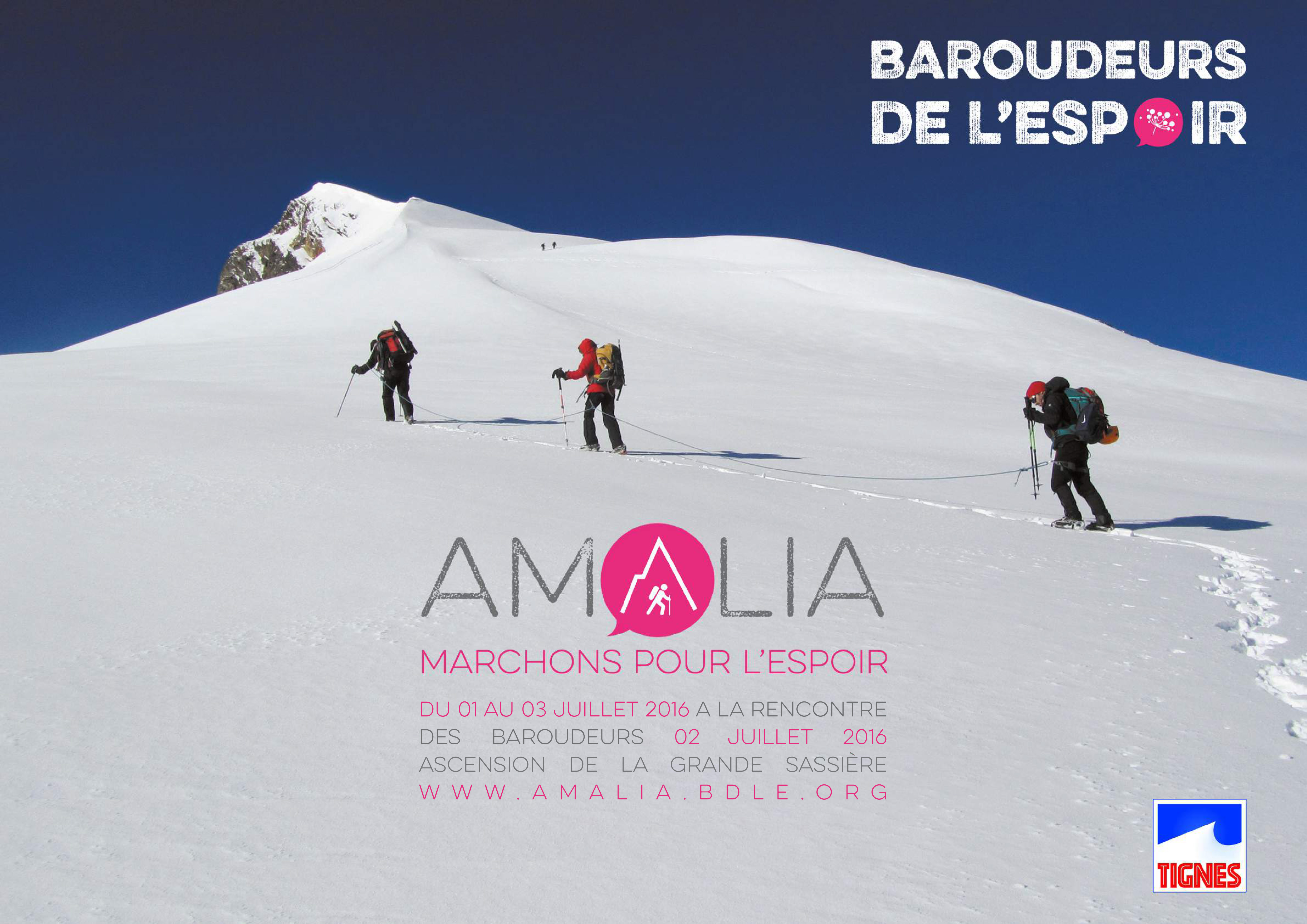 Programme
On july 2nd *
Beginning of the ascent at the starting point of the Baroudeurs de l'espoir between 5 am and 6 am

Arrival at noon at the summit to display the banner AMALIA

Descent planned back to the starting point at about 4 pm
* the race is postponed to Sunday 3rd
More info about the "Baroudeurs de l'Espoir" (in French): baroudeursdelespoir.org