Ever heard of Tignes? It's simply THE favorite playground for sports and adrenaline fans, at the heart of the Vanoise National Park and the Tignes – Champagny Nature Reserve.
Unfortunately, at the end of the winter season, unwanted marks of holidaymakers do appear. Careless mistake? "Accident"? Or just people unaware of how their behavior can have unfortunate consequences? Whatever the causes, many ski poles, gloves, hats, piste maps, mobile phones or cigarette butts appear back again when the snow melts and at the end of the summer season, especially under the chairlifts.
Want to help us preserve this incredible playground for the future generations? Come and take part in the cleaning operation that is organized on August 31st 2017.
UIAA - Respect the mountain official website: click here.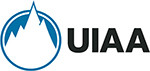 Programme
careful: postpone on 01/09 because of weather condition
Morning:
8.30am: welcome of the participants at the "Maison de Tignes", in Tignes le Lac
9.30am – noon: cleaning operation (probably on hiking trails and / or under the chairlifts, depending on which areas need to be taken care of when the snow melts)
Lunch:
Noon – 1.30pm: BBQ by the lake
Afternoon
2pm – 5pm: beach sports activities (beach volleyball, beach tennis…) or indoor activities, depending on the weather.
Bring back the most unusual waste and try to win:
A pair of KEEN shoes
A woolly hat and a pullover
And many goodies.
Registration
Please click here to register online (compulsory).