Things to do in Tignes

Ski Mountaineering race « LA REPRISE »
1

On November 18th 2018, Tignes is organizing the third edition of the first ski-mountaineering race of the season: "La Reprise". A good opportunity for every ski lover to challenge their friends and compete against the world's finest athletes such as Kilian Jornet and Adèle Milloz, who took part in the race in 2016 and 2017!
Race courses
Course #1 : + 460 m / - 360 m
Course #2: +960 m / - 820 m
Where? Tignes Val Claret.
schedule
From 8:30:

registration until 10:00

10:30:

Start of the competition
13:00:

Prize giving and lunch for participants
What's to win?
2 pairs of HEAD ski-touring skis (without bindings)
HEAD helmets
HEAD beanies
DARE2B jackets
"Vieux Campeur" vouchers.
Try your luck!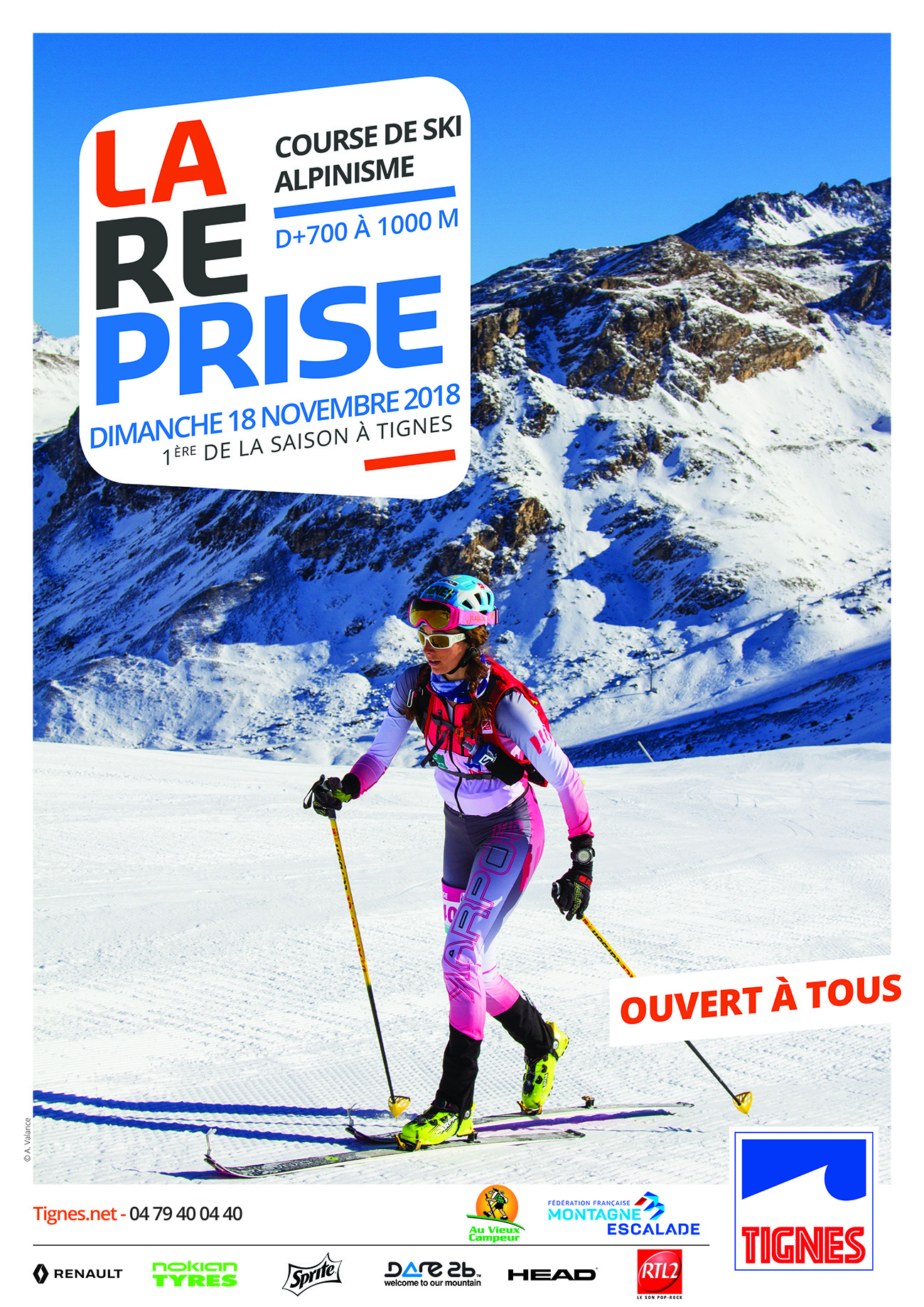 1
Practical information
You'll need to show a FFME licence or a FFCAM licence to take part in the race.
You'll be asked to show a health certificate if it doesn't appear clearly on your licence.
Parking: head to the Grande Motte car park in Tignes Val Claret (free access until November 23rd)
Price: € 20 (race + snacks + meal)
(+ €6 if your need a daily licence).
REGISTRATION
Online registration until November 17th at midnight.
Registration on site on November 18th from 8.30 am to 10 am.
Race course - 2018 edition
(Map: Géoportail. Have a look to the Val Claret webcam to check the snow conditions in real time).
Green = ascent.
Red = descent.
Course #1 = loop #1 only (soit + 460 m et - 360 m).
Course #2 = loop #1 + loop #2 (soit + 960 m et - 820 m).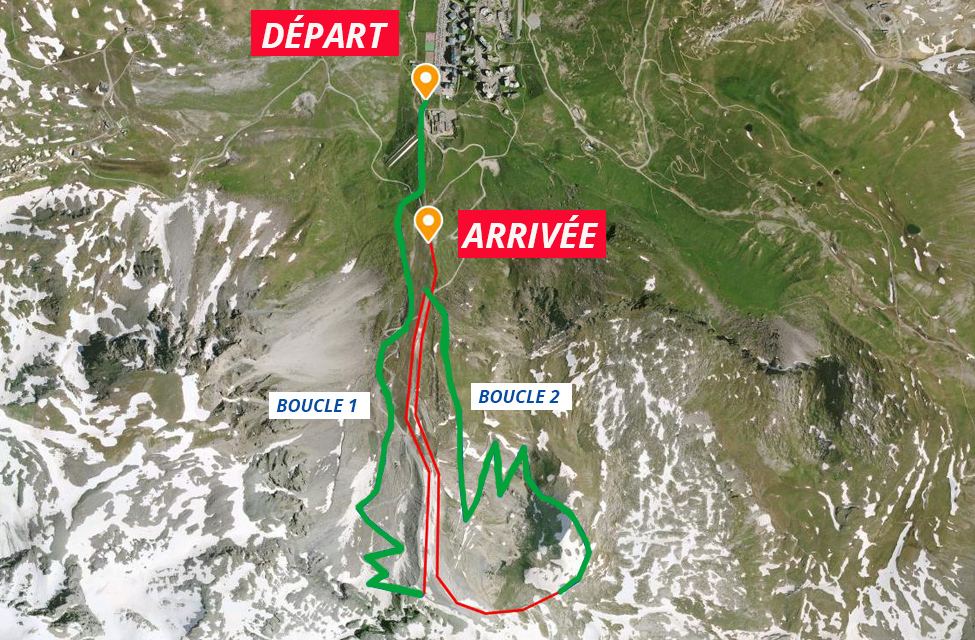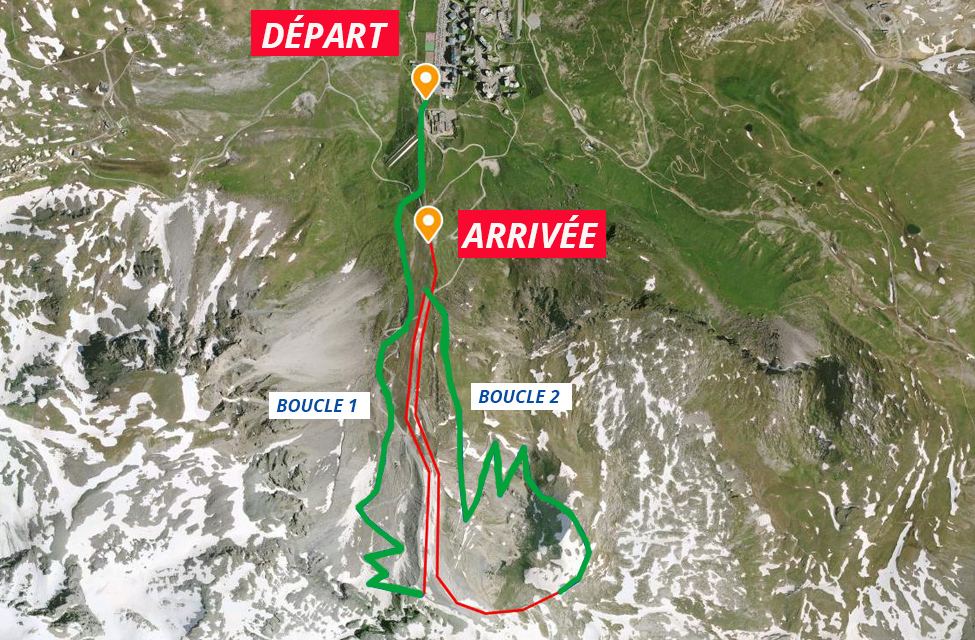 1
RESULTS
BEST TIME - MEN
1-SERT YOAN 1h13:05.42
2-CHAMOUX BENJAMIN 1h17:32.65
3-ZANAROLI ANTOINE 1h18:44:32
4-COGNIEN ENRICO 1h21:29.91
BEST TIME - WOMEN
1-MILLOZ ADELE 1h29:58.03
2-DU CREST BLANDINE 1h39:11.95
3-MARTINEZ PEREZ LULA 1h40:39.03
4-MONNET CLARISSE 1h45:03.08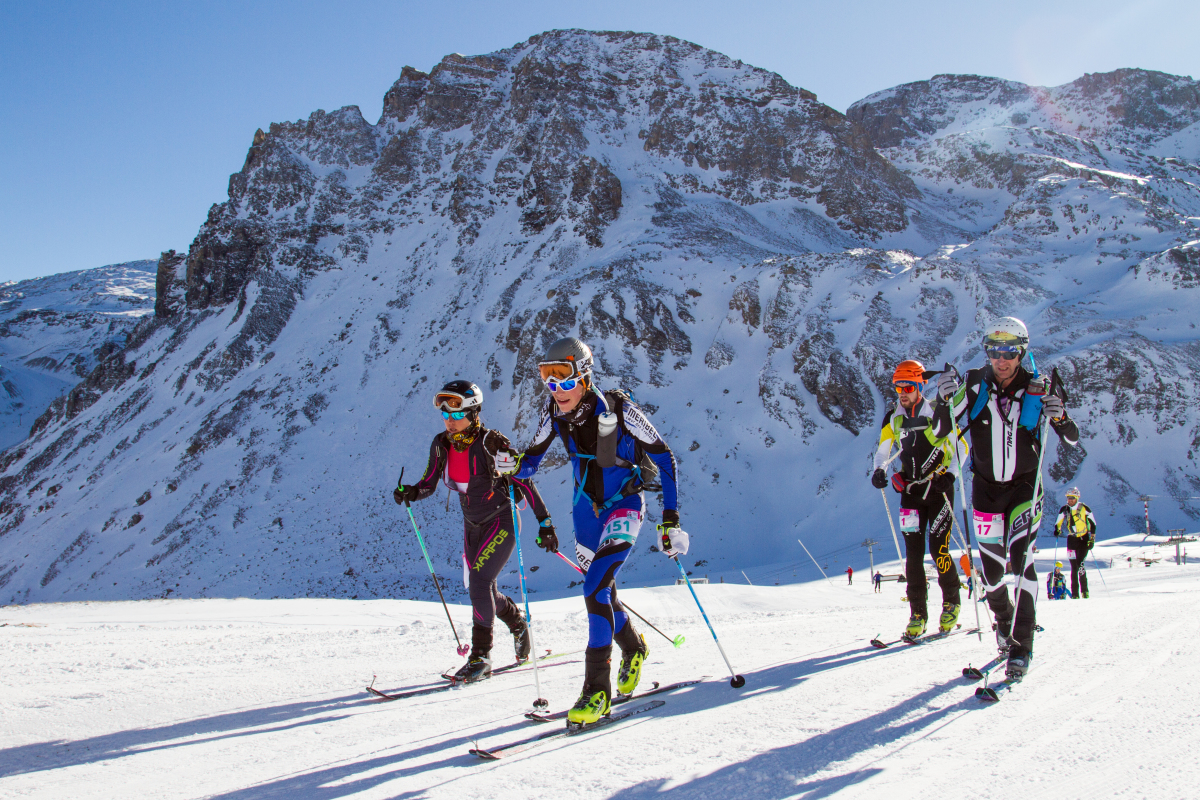 Back to the images of the 2017 edition