As he previously told us, Renaud Lavillenie had this competition in his mind and in his legs. In front of more than 400 people and in an extraordinary atmosphere, the indoor world record-holder started his 2018 season in the best possible way: with a 5.81 m victory, establishing a new world record. Behind him, Kévin Menaldo who represented France in Rio achieved a great jump of 5.54 m before withdrawing due to pain in his calf.
As for the third place on the podium, this was filled by a man who sparked huge excitement amongst the crowds in Tignes: the junior jumper Thibaut Collet, just 18 years old, smashed his personal best with a jump of 5.44 m.
RENAUD LAVILLENIE flies high at 5.81 M
For his first meeting of the season, Renaud Lavillenie provided the public with a high-flying performance until he was unable to beat the bar at 5.91 m. He laid down the gauntlet to his competitors by clearing 5.81 m and posting a world leading performance for 2018. Still a little way from the 6.16 m world record he achieved in 2014, Renaud Lavillenie savoured the moment and focused on the progress he had made since the 2017 indoor season, that was blighted by a knee injury: "3 months beforehand, I was struggling to perform like this. If someone had said to me then that I would jump 5.81 m at my first meeting of the season, I would have signed up straight away!".
Despite nursing a knee injury at the 2017 edition, he still came to cheer on his friends. Renaud Lavillenie was delighted to finally be able to jump in front of the public at the Tignes Open: "I love jumping here, it's so unusual! Hosting an athletics meeting in a ski resort, it's an unusual concept but it works really well. We are lucky that our discipline is already dramatic to watch. But jumping so close to the spectators gives them the chance to discover our sport and be thoroughly entertained at the same time"..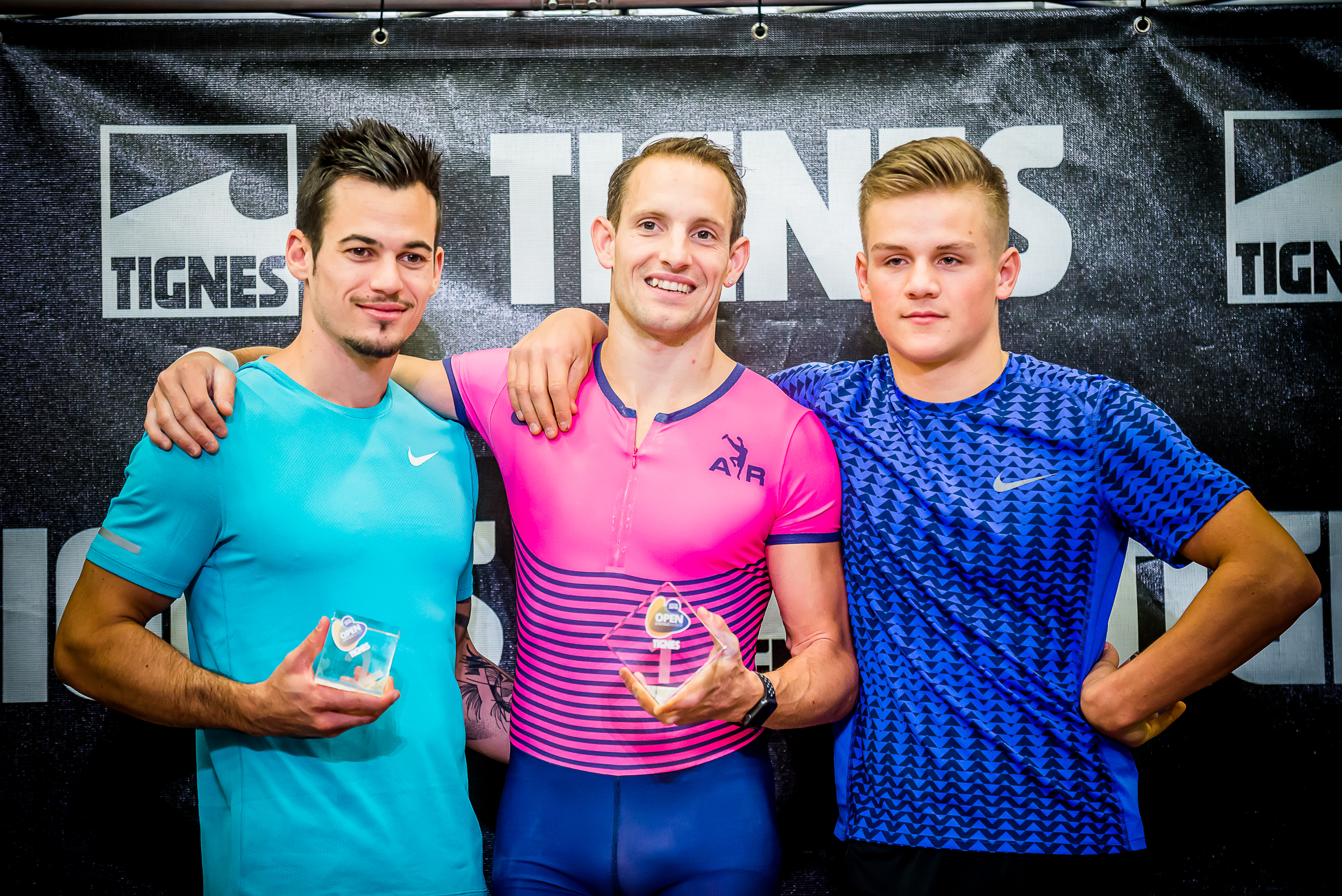 THIBAUT COLLET soars to smash his personal best
Talking of stars, there is one who has definitely won over the public. 18-year-old Thibaut Collet, son of Philippe, 5th in the Seoul Games in 1998, completely smashed his indoor personal best of 5.25 m. Reaching 5.34 m on his last attempt whilst everyone in the room held their breath, he finally triumphed at 5.44 m, that's 19 cm higher than his personal best!
After he had come back down to earth, the young athletics hopeful from Grenoble still couldn't believe it:
"I really wasn't expecting to achieve this today. I was definitely carried by the atmosphere and enthusiasm in the room. You know, I'm only 18, I'm not used to jumping in front of so many people. I've never seen that before in my life! I was on cloud nine all night".

As noted by Renaud Longuèvre, former manager of the French athletics teams and speaker: "In 2024, Thibaut will be 24. Remember his name".

RESULTS :

1- Renaud Lavillenie (5.81m)
2- Kevin Menaldo (5.54m)
3- Thibaut Collet (5.44m)
Upload photos and videos of the event :
ftp://drive30-dotspirit.com
Login: tignesopen
Mot de passe: indoor